Prime Minister David Cameron, Chancellor George Osbourne, Bank of England Governor Mervyn King and Bank Regulator Adair Turner will discuss the issue on the Euro Zone this Monday. This is said to be in response with the growing tensions circling the exit of Greece from the Euro and its return to the Drachma, its former currency.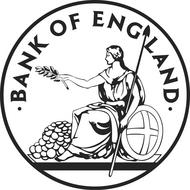 The economical fluctuations and contingency plans are to be discussed upon the Euro's impact to the UK, as well as Spain's crisis and its plan to raise its fourth biggest bank using Spanish government bonds. Greece's exit from the Euro meant economic destabilisation for countries such as Germany and France, who, at the moment, are feeling the intensity of the situation.
It was reported that the Euro Zone's devastating effects have reached part of Europe's inner circle, affecting much of the businesses in the areas.
It can be recalled that Spain is having economic problems because of its weakening currency. Their plan to use Spanish government bonds is quite similar to what the UK has done to save numerous banks, namely Northern Rock and Lloyds in the recent years. However, this can also impact the Euro and other economies in Europe.
Given that the top ministers were to meet with the Bank of England's governor, the discussion was speculated to look into the general economy, the International Monetary Fund and the Euro Zone crisis.
SOURCE: Reuters